Summer 2013 Steak Fry
Special thanks to all who attended one of our summer steak frys this year, and made the 3 events a success.
- Monday, June 17th
- Monday, July 15th
- Monday, August 19th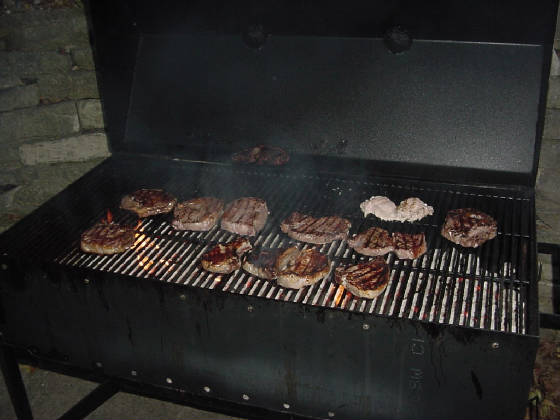 Three Monday Nights This Summer.
Vandy's Lakeside Pub, outdoor cooking, indoor & outdoor dining.

6:00pm until Close - Rain or Shine

Complete Meal
Grill your own steak to your liking
or
We'll grill it for you.
includes:
Baked Potato or Potato Salad, Cole Slaw, Bun, and Dessert

- Large Ribeye

- Med. Top Sirloin

- 2 Pork Chops