FOR UP-TO-THE-MINUTE TRAIL STATUS,

CALL: 920-294-3220

for a recorded message of Green Lake County trails.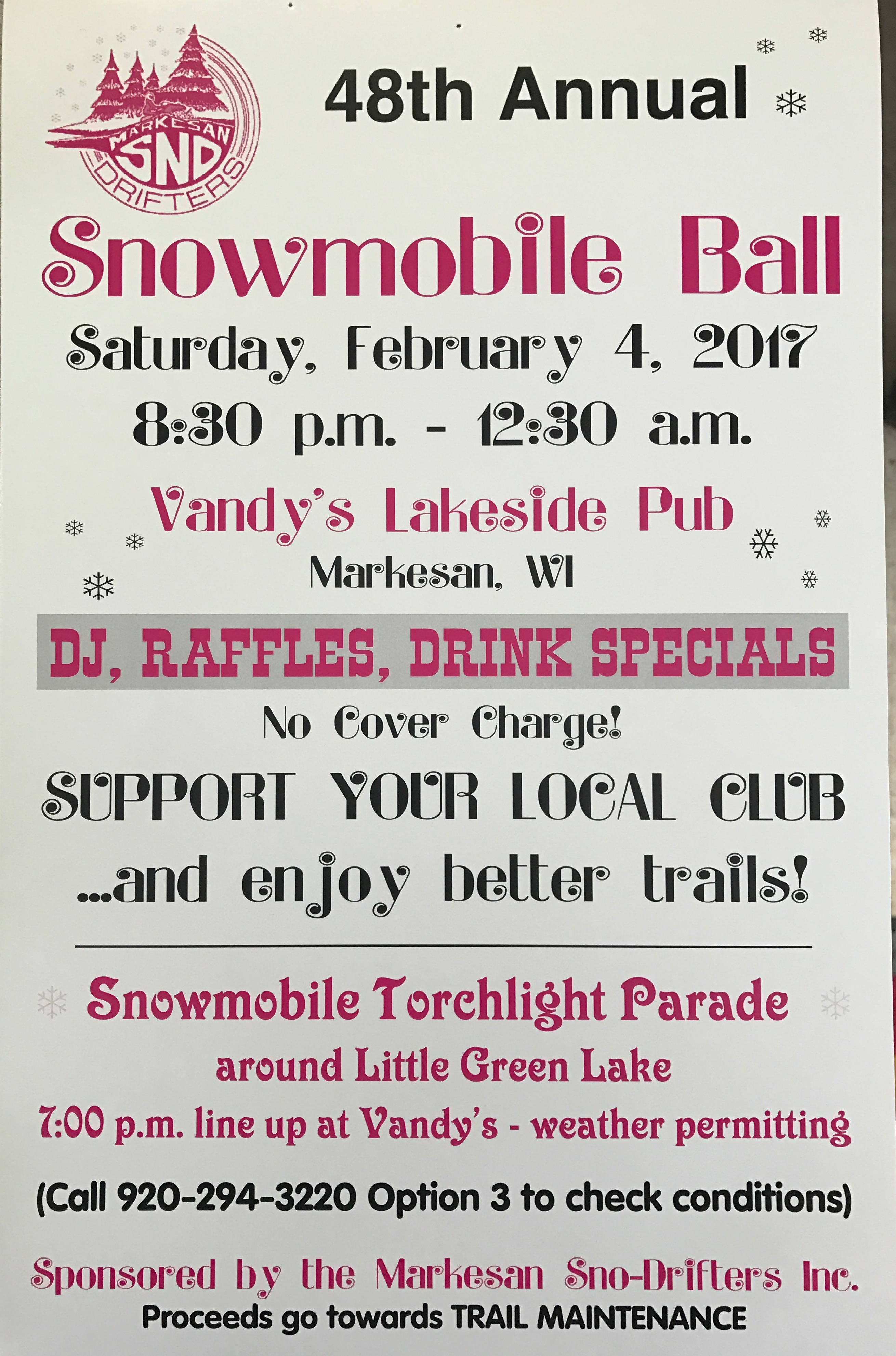 Current Trail Conditions
Markesan Sno-Drifter trails are currently
will be CLOSING at midnight 2/7/17. Please stay off trails after that time. Thank you!
It looks like winter is upon Us, with the fresh new snowcover and more in the forcast I'm sure You're all wondering when the trails will open, the answer to that question remains up in the air at this point, although We will be out grooming some of the trails in hopes they set up nice for opening day THIS DOES NOT MEAN THEY ARE OPEN, stay off trails until You see that they are open on this website or by calling the county hotline. Thank You all and pray for more snow !
Grooming Status

grooming status only as current as reported to the website

*THINK SNOW*



See you soon.